Mim's Amazing Magic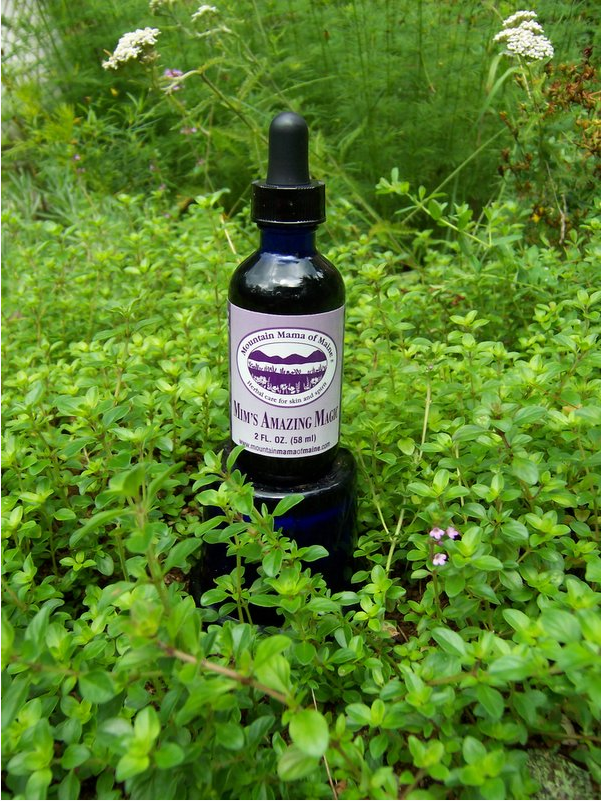 Since Cleopatra's time, women have relied upon essential oils for radiant youthful skin. Just a few drops daily, spread onto your wet face and neck nourishes your skin. Many customers have been using this for 20+ years. The base is Jojoba which does not clog your pores and is the closest oil to your skin's natural oil (sebum).
Ingredients: Jojoba, rose absolute, and essential oils of lavender, myrrh, carrot seed, evening primrose, neroli flowers and palmarosa
No alcohol
No dyes
No petroleum by-products
No synthetics
No preservatives
2 oz bottle with dropper
Unsolicited customer comments
"I told a co-worker I was turning 65, she said you've got to be kidding. I attribute it to "Mim's Amazing Magic".
"Better than anything afrom the cosmetics counter at twice the price that lasts half as long".
"Please rush my order for Christmas presents. I love Mim's and want to share it".
"I'm never going without it again!"