St. John's Wort Oil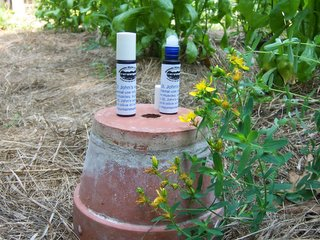 EXTERNAL USE ONLY!
Soothing for burns, eczema, psoriasis, cold sores and tears to the perineum. Use for stiff neck, sore muscles and bruises.
Ingredients: Pure olive oil, St. John's Wort leaves and flowers, and essential oil of lavender.
1/3 oz roll-on applicator for convenient hands-free application.